PERFORMANCE GROUPS
Kelly & Mason Band
Known for their incredible variety in song selection and original arrangements, Kelly Clinger and Mason Williams are the core of the Kelly & Mason Band.  The Duo takes it to a new level with their 4-piece band, playing all your favorite songs – everything from jazz, blues, funk, soul, Motown, classic rock, and pop! The Kelly & Mason Band has quickly become one of the most sought after bands in SW Florida with their fresh interpretations on the classics, Kelly's powerhouse vocals, Mason's out-of-this-world guitar talent, and their exceptional rhythm section! This band breathes new life into the Naples music scene!
Stop by The London Club of Naples every Friday night, 8:00 pm – 11:00 pm to see the most exceptional talent in town!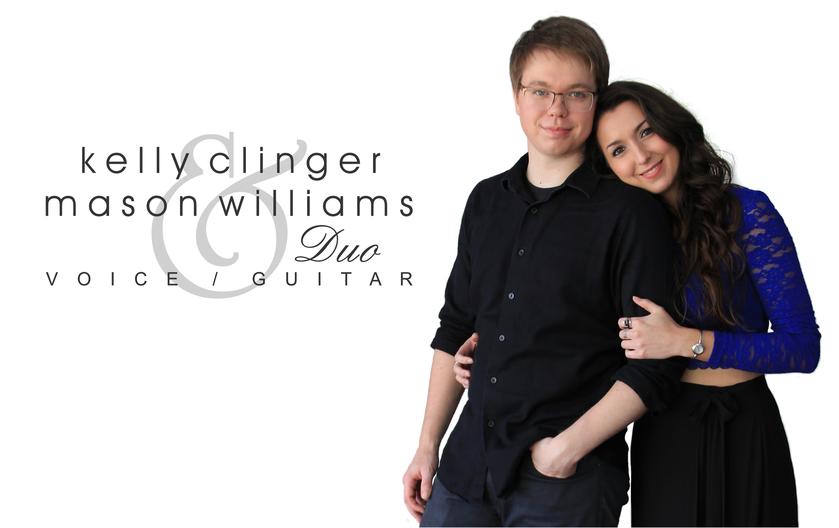 Kelly & Mason Duo
~ Kelly Clinger and Mason Williams ~
"Young duo, old souls"
Whether they are performing jazz standards, soulful classics, or pop tunes, their specialty is adding a fresh twist on arrangements, blurring the lines between the ages and music genres.
Kelly and Mason are professional artists and hold music degrees in their fields (voice and guitar performance).